Samael Hopkins M2E- Torch and the Blade (Sonnia Box) WYR20102-With M3E Card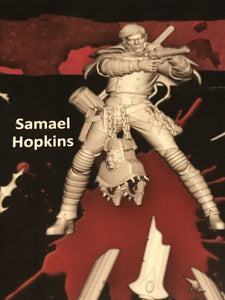 This features one plastic model, sold un-assembled and un-painted along with a M3E Card  and blank base.  Upgrades are not included.
This is an out-of-box single model, some parts will be on sprue, some may be loose.  It will include a stat card for the base model. 
This is not a complete game, these are loose models that are to be used in the Malifaux miniatures game.