Commonwealth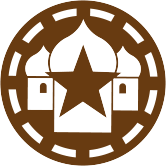 COMMONWEALTH
Tempered by revolution, civil war and failed conquests; forged in the fires of invasion and the minds of brilliant men and women, the Commonwealth stands as a beacon of hope to oppressed humanity. A democracy that stretches from the industrial centres of Poland-Lithuania to the snowy wastes of Siberia and the steppes of Mongolia, the Commonwealth's people come from a hundred or more cultures and groups but are united by the loyalty to their state and the Tsar who safeguards it. Required to serve their country and fellow-citizens in whatever capacity they can, the Commonwealth can call upon huge reserves of strength to ensure its survival and prosperity.
Enriched by the technological bounties wrested from the jealous hands of those who sought to manipulate the world, the Commonwealth stands as a testament to the will and perseverance of the common man.
Long live Mother Russia, long live the Commonwealth; long live her People, long live the Tsar!