40mm Mad Scientist Lab Base Inserts/Toppers Mark II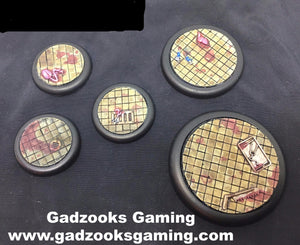 Tile floor base inserts designed for tabletop games.  Bases are not included. 
Sold in bags of two (2). Image is for reference only.  

Made of resin, these are sold unfinished and unpainted.  Resin may includes bubbes or imperfections.  Moderate hobby skills required.  Photos are for example only, actual product may vary.