American Church, 1750-Modern day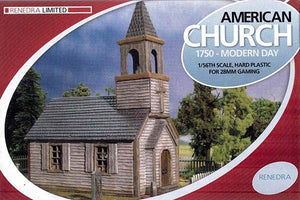 Some terrain pieces may have removable portions. Any miniatures displayed in the pictures are to show the scale of the piece and is not included with the product.
Terrain are supplied unpainted and assembly may be required.
Box contents:
Church in kit form includes two gravestones (three frames) and over 100cm of Picket fencing (two frame).