Batman: Dumpster (2)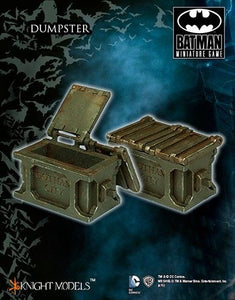 SKU: KM-ACC0009
Sorry, this item is out of stock
Dumpster

Add to your Batman Miniature Game scenery with this Dumper Set. Made of high quality MDF, these two Dumpsters are ready for you to assemble and paint to your liking.
These Dumpsters are personalised for the Batman Miniature Game with a 'Gotham City' stamp on the side of the Dumpster.
Please Note: These are supplied unassembled and unpainted.