Batman: Lady Shiva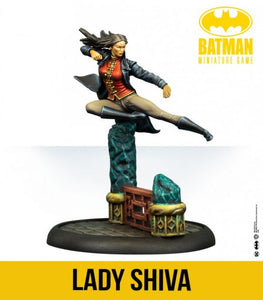 SKU: KM-35DC265
Sorry, this item is out of stock
Lady Shiva is one of the deadliest killers to ever exist. She is a great martial arts teacher and an exceptional fighter, she also works as a hired killer specialized in bare-handed kills.

Contains:
1x High-quality miniature ready to paint and assemble
1x Base 40mm.
1x Character card.
1x Objective card.
Please Note:
One Lady Shiva Miniature supplied
Miniatures are supplied unpainted and some assembly may be required.
Printed materials are supplied in English.