Batman: Ra's Al Ghul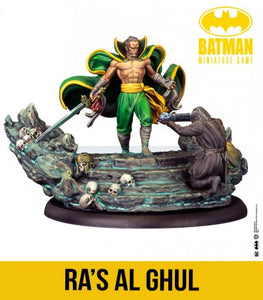 SKU: KM-35DC263
Sorry, this item is out of stock
Ra's al Ghul, whose name means "head of the ghoul", is the most notable member of the League of Assassins. He is particularly dangerous as he has honed his combat skills for centuries.
Contains:
1x High-quality miniature
1x Base 40/60mm
1x Character card.
1x Objective card.
Please Note:
One Ras Al Ghul miniature supplied
Miniatures are supplied unpainted and some assembly may be required.
Printed materials are supplied in English.