Calimari (4 Heads) - Custom Alien Heads for SW: Legion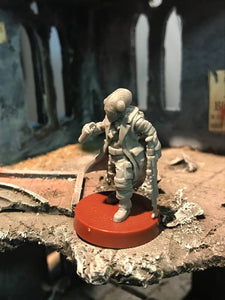 Photos are for example only.  Resin heads use for use in customizing miniatures.  Any likeness to aliens featured in any Space Wars universes is coincidental, however these heads work great on SW: Legion miniatures!


Not a complete game.  These are just customization bits.  As with all resin, some finishing/washing/hobbying will be required.  Advanced skills required (not sold on this site).