Dead or Alive Posse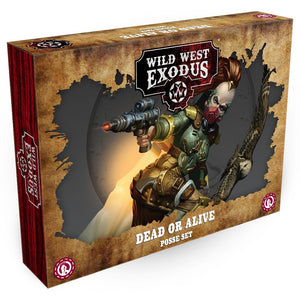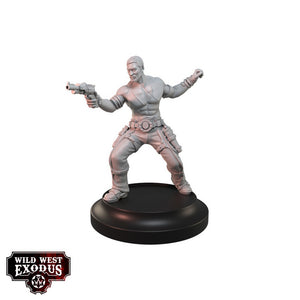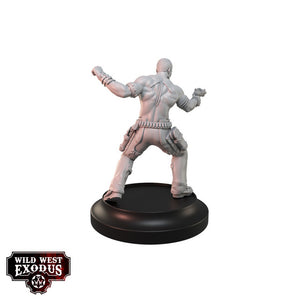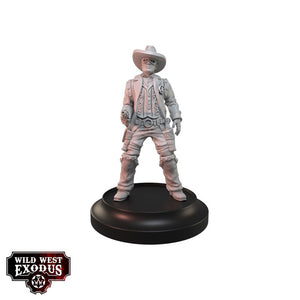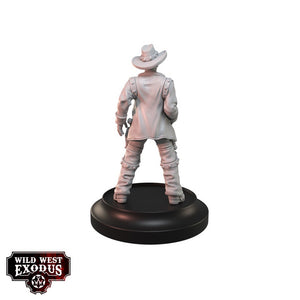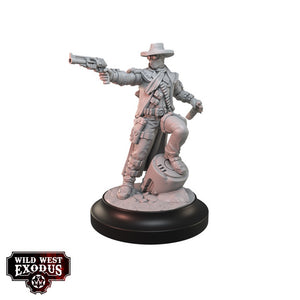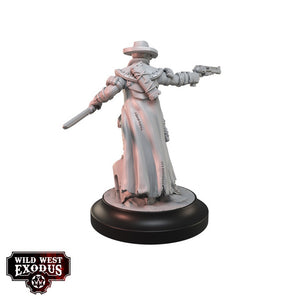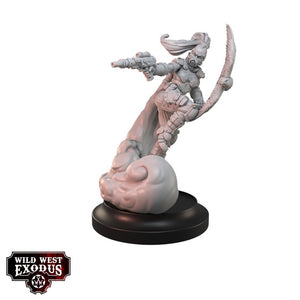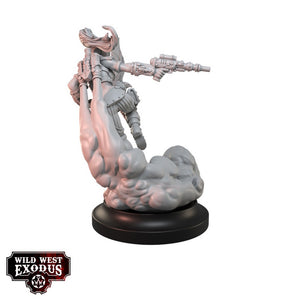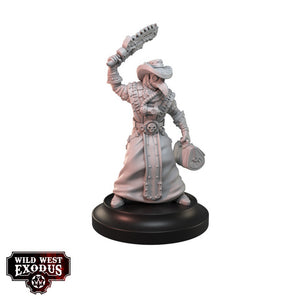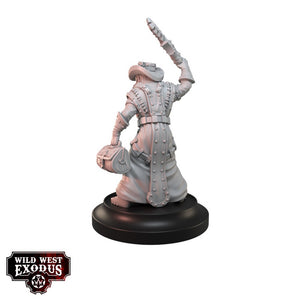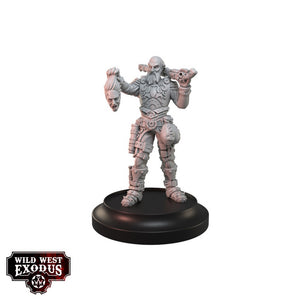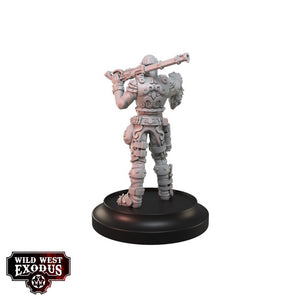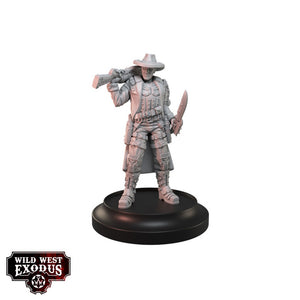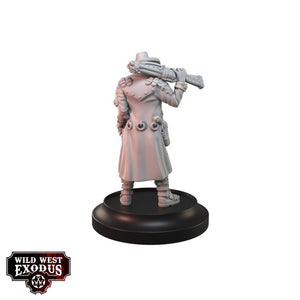 Doing time in Jail is an occupational hazard when you're a bounty hunter in the Arizona Territories. For Lilith Hart, not having spent even a minute of her life behind bars was a boast she made on a regular basis. "'Aint 'til those Earp boys sprout wings they got a chance 'a catchin' me", was a favourite of hers. Those individuals who bring in criminals for bounty often flirt with legality and Lilith Hart and her Posse are no exception. That was, of course, until she found herself out in Warrior Nation land in North Arizona, out of ammo, out of juice and out of luck. Quilt of Stars and her pack of wolves sniffed out the bounty hunter and dragged Hart kicking and screaming back to Marshal Reeves and Sheriff Bullock.
Sitting in her cell Hart spent a good deal of time pondering some of her recent life choices and came to the conclusion that going after John Moseby, "The Grey Ghost" was a job beyond even her abilities. They had grossly underestimated Moseby and his gang of freaks and wished she had someone on her team with more than one set of arms. That's just where the trouble began though as it turned out Jack "Turkey Creek" Johnson was a friend of the Earps and all hell broke lose the following day. With the Tombstone boys hot on their heels Hart and Co. soon had to scatter to the four winds in order to try and avoid capture.
As it tuned out "those Earp boys" didn't need to sprout wings, they just needed a handful of deputies in gyrocopters to chase Lilith down and force her to crash land out in the wilderness. It took less than a week for her Posse to find her and break her out of jail. Now the hornet's nest has well and truly been kicked and deputies from across the Territories have been called up to hunt for the gang.
Forced into hiding in the little town of Rio Sonora, New Mexico, Lilith Hart and her band of wanted men lie in wait for the lawmen and other bounty hunters who are no doubt hot on their tail. Broad Arrow Jack might be the most notorious member of the Posse. His association with so many outlaws and his unrelenting disregard for the law has ensured his reputation precedes him. They say Jack has a wife in every state and that is reason enough to ensure he never stays in the same place for long. Thomas Tate Tobin, however, is a fellow with an unknown past. Many say that isn't his real name, and while this is unremarkable for an outlaw, those who discover his real name and his history often pass it off as being merely a flight of fancy. The truth is the Tobin was once a member of Ponce de Leon's band and was born over 300 years ago.
Another mysterious member of Lilith's Posse is Long Tree. Although he is a medical practitioner with dubious credentials, he has saved the life of many an outlaw in his time and serves Lilith well in this capacity. Few have seen the face behind his mask and even fewer have survived to tell the tale. James McClain, while he has been used to operating alone, has come to realise that no man is an island, especially when you can't decide where your loyalties lie and has therefore thrown his lot in with Lilith. McClain is happy to use his position as Marshal to get him out of some tight spots should he need to.
Some men say that Jim Peterson cannot die. No matter how much lead you pump into him he just gets back up. Money can't buy that kind of reputation and Jim is more than happy to shovel fuel on that fire. Peterson is lethal with a blade and prefers to get up close and personal in a fight. Yann Packer, known to some as "The Wraith", due to his talent for simply disappearing if the things get too hot, is a ruthless killer and Hart is happy to unleash him on her enemies. He revels in destruction and enjoys punishing his foes with a hail of shells from his repeating shotgun.
The Dead or Alive Posse contains 7 multi-part resin miniatures;
1x Lilith Hart
1x Yann "The Wraith" Packer
1x Longtree
1x Thomas Tate Tobin
1x Jim Petersen
1x Broad Arrow Jack
1x James "The Masked Marshal" McClain
7x Bases
Please note:
Miniatures are supplied unpainted and some assembly will be required.
Character Unit Cards are not included and can be found on the Wild West Exodus website.