Deputised Gunslingers and Sharpshooters WEX141013005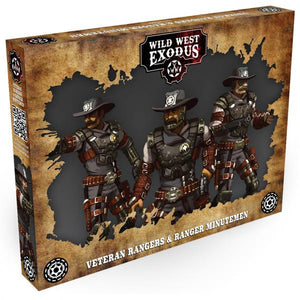 The Deputies are the men and women who stand firm on the thin blue line of the West staving off chaos and protecting Towns and Farms from all manner of threats and dangers.
Many Deputies are sworn in on a permanent basis and wear the uniform with pride along with their pistols and rifles. Even in the face of all the weird and wonderful enemies that besiege the good people of the West these men and woman stand firm shoulder to shoulder with their colleagues.
This set contains:
5 x Deputised Gunslinger Miniatures
5 x Deputised Sharpshooter Miniatures
10 x Bases
Miniatures are supplied unpainted and assembly may be required.