Father Of The Enlightened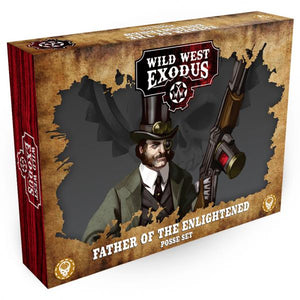 As founder of the Enlightened, Bursen Carpathian leads his posse to ever more dangerous encounters as he pushes the limits of what it means to be human. This resin and plastic set includes five miniatures.
The Father of the Enlightened Posse contains
1x Bursen Carpathian
1x Harmony Ratchet
1x John Younger
2x Brutes
5x Bases
 Please note:
Miniatures are supplied unpainted and some assembly will be required.
Character Unit Cards are not included and can be found on the Wild West Exodus website.