Frank & The Plants KM-35DC271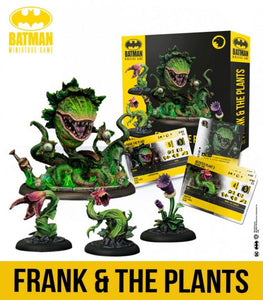 Poison Ivy treats her plants as if they were her own children. This intimate bond makes these plants extremely dangerous in battle.
Contents:
4x Highly detailed miniatures
3x 30mm bases and 1 60mm base
4x Character cards
1x Objective Letter
Please Note:
One Frank & The Plants set supplied.
Miniatures are supplied unpainted and some assembly may be required.