Hand Sanitizer - .25 oz Pocket Sprayer (US Customers ONLY)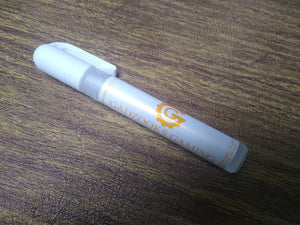 Hand sanitizer active ingredient: 62% Ethyl Alcohol.
Do not eat!  For external use only, etc etc

Not a substitute for washing your hands.  WASH YOUR HANDS MY FRIENDS! WASH THEM!!!

We cannot ship these to anywhere outside the US, sorry!  If you buy this and you live outside the US, it will be removed from your order and we will make silly faces while packing your order for not reading this warning.  Stay safe out there!