Hannah Lovelace - Single M3E Model from Between The Ley Lines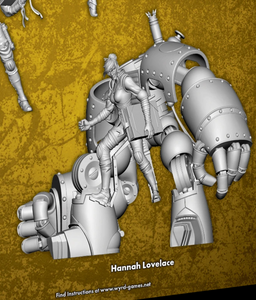 Contents:  1 Single Hannah Lovelace Model

Please Note:

Miniatures are supplied unpainted and some assembly may be required.
Printed materials are supplied in English.
 Multiple variants may be pictured, only one version of the model is included. 
Requests for a specific pose are not possible.


This is not a complete game, these are loose models that are to be used in the Malifaux miniatures game.