Hobby Accessories: Cork Basing (4mm) (5 sheets)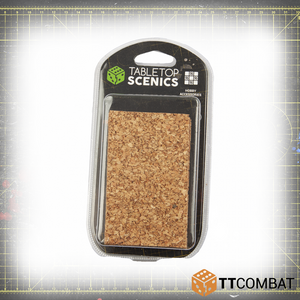 Cork is a great material with which to base your miniatures. This cork comes in small sheets, making it perfect for cutting or tearing. Simply tear some off, glue it down to your base, and you have a great surface to mimic rocks, tarmac, or any number of other things!
Stacking the cork sheets together can make an excellent rocky outcrop, perfect for your character models to stand on and look impressive.
This pack contains 5 sheets of 4mm cork.
Supplied unpainted and unassembled. Bases shown as examples and not included.