Infernal Investigations - Posse Set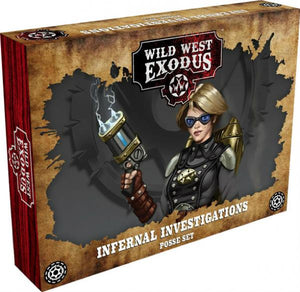 SKU: WEX141099003
Sorry, this item is out of stock
The Infernal Investigations Posse contains six multi-part resin Miniatures

Helena Miller
Jedrick Powell
Furio Montoya
Blackhoof 20-20
Mercury Jones
Ida Saxon
6x bases

 

Please note:

Miniatures are supplied unpainted and some assembly will be required.
Character Unit Cards are not included and can be found on the Wild West Exodus website.

.