Ironsides Objective Markers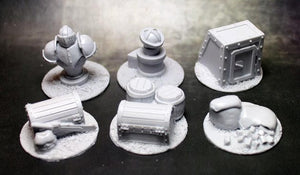 Secret Weapon Miniatures produce a range of highly detailed resin bases and accessories in a variety of themes, which are an incredibly easy to use and paint another level of cohesion to your forces and games. Have awesome tactical games with these unique and epic looking resin objective markers. Made to fit around fantasy themed games, you can paint them in any colour scheme of your choice and add that extra bit of fun to your games.

This pack contains six Objectives Markers.
Please Note: This item is supplied unpainted and some assembly may be required.