Mythos Rules & Gubbins Box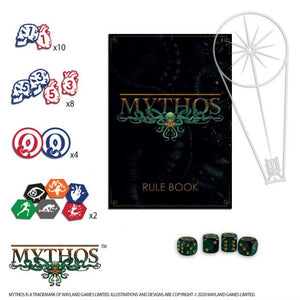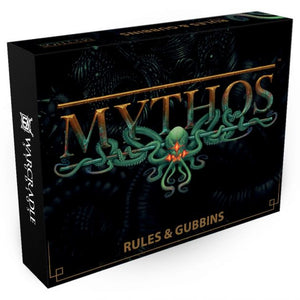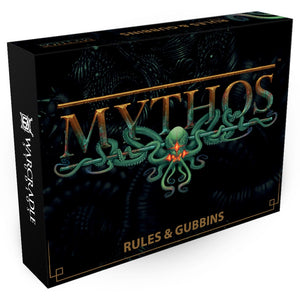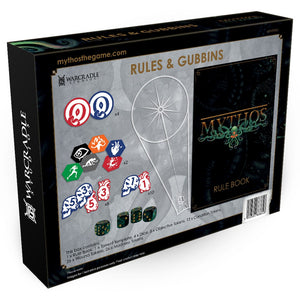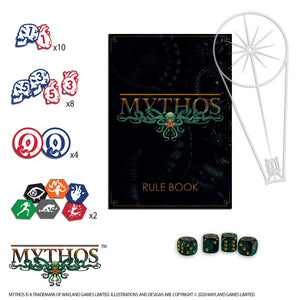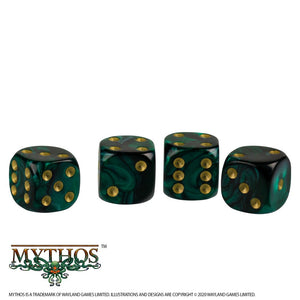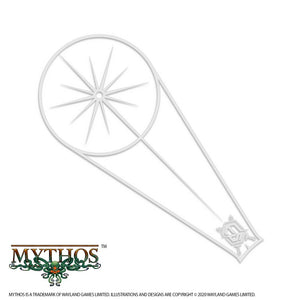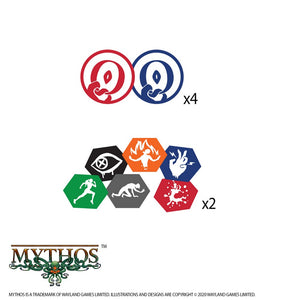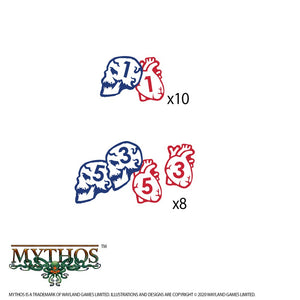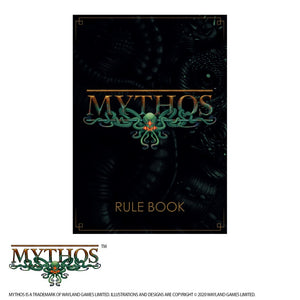 Shaken by the echoes of the millions dead in the Great War, doors that were once sealed are now opening and horrors that have been slumbering for millennia are awakening...

Mythos is an exciting narrative skirmish game with brand new superbly detailed 35mm miniatures. Engage in twisted head-to-head confrontations in casual play or create epic campaigns using the narrative guide, as the competing factions wage a shadowy war against each other and the wider world.
As the world rebuilds after the Great War, the carnage has caused long-forgotten dark gods of ancient power to begin to awaken. Those touched by these Old Ones have formed rival cults and now move amongst an unsuspecting world preparing for their Master's return...
Down the centuries, humanity has given different names to the notion of drawing upon the power of Mythos. Names such as magic, arcana, shamanism and down through the ages such forbidden knowledge has been learnt, lost and is now rediscovered. But can monsters and myths really stand up to flamethrowers and machine guns? The hubris and industry of mankind collide with occult mysticism in this thrilling and atmospheric miniatures game.
The Mythos Rules and Gubbins Box contains all the tools you need to play. Just grab this box and your favourite Faction Starter Set (or two) and you are ready to start exploring the dark, mysterious world of Mythos.
The Mythos Rules & Gubbins set contains;
1x Rule Book
1x Torrent Template
4x Dice
8x Objective Tokens
12x Condition Tokens
26x Wound Tokens
26x Madness Tokens
Please note:
Printed materials are supplied in English.
Character Cards are not included and can be found on the Mythos website.