Oil Lamp, ancient Roman Discus Style with Kai-Ro Motif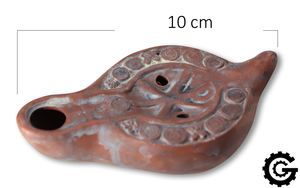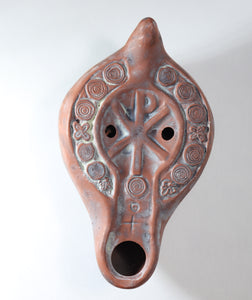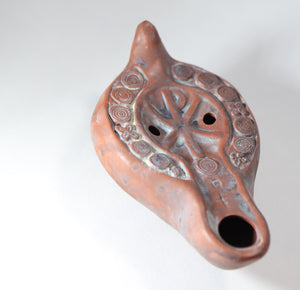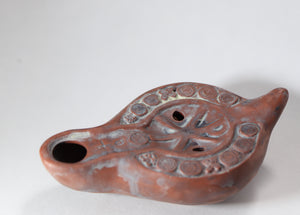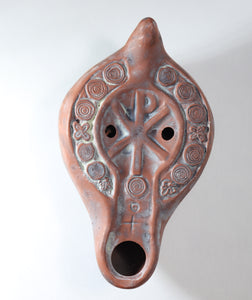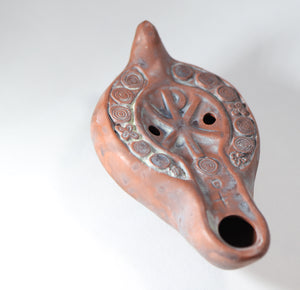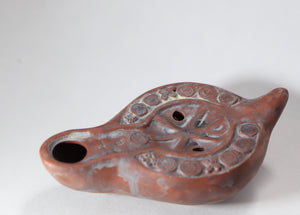 A 3D printed resin replica of an ancient Roman discus lamp.  This model features a Kai-Ro, an early Christian symbol which as used before the cross became synonymous with the religion.  This lamp is approximately 10cm at the longest measurement.
THESE ARE NOT FUNCTIONAL, THE RESIN IS NOT HEAT RESISTANT. 
This item is an original sculpture inspired by archaeological finds from Italy.  This item was created by Donny to help offset the cost of his tuition towards his university studies in world history and the attendance of archaeology field schools and excavations.  
The resin lamps are 3D printed on a resin 3-D Printer.  The replicas are post-print-processed by hand and as such each one will be unique.
We accept no responsibility, liability, or anything in regards to this or any other product.  No warranty is offered.  
For more information, please email Donny:  gadzooks@gadzooksgaming.com

 

Painted to "tabletop quality," this is sure to be the envy of your fellow classicists!