Shieldbearer M2E (Box of 3 miniatures) - WYR20240 with attached M3E Card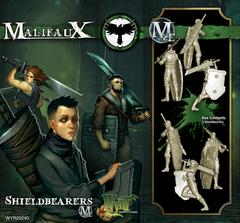 Resurrectionist Box Set, containing three 32mm 'heroic' scale miniatures made of high quality plastic. Will require some preparation and assembly. With attached M3E card. 
Set Contains:
This is not a complete game, these are loose models that are to be used in the Malifaux miniatures game.