Stuffed Piglet M2E - Single Model Creative Taxidermy (Piglets) No Cards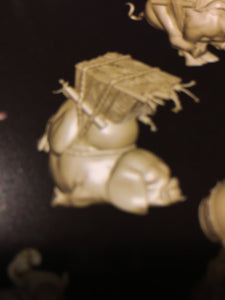 This features one plastic model, sold un-assembled and un-painted along with a Malifaux 2nd Edition card.
This is an out-of-box single model, some parts will be on sprue, some may be loose. 


Multiple variants may be pictured, only one version of the model is included.  Requests for a specific pose are not guaranteed.