Terrain Crate: Battlefield Objectives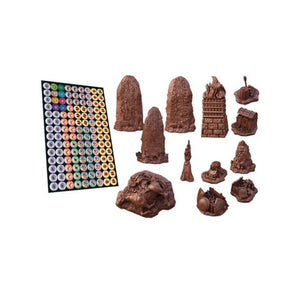 SKU: MGTC121
Sorry, this item is out of stock
It's important in the heat of battle to keep your eyes on the objective. This set contains a number of characterful objectives for your games of Vanguard or Kings of War including a captured princess, pyre, treasure, supplies, standing stones and even a fallen messenger!

Contains:
3x Ancient Standing Stones
1x Pyre with detachable flames
1x Captured Princess
1x Dragon's Egg
1x Fallen Spy
1x Rune Stone
2x Piles of Treasure
3x Piles of Supplies
1x Vanguard Counter Sheet
Please note: Scenery is supplied unpainted and some assembly will be required.