Union Skirmishers & Riflemen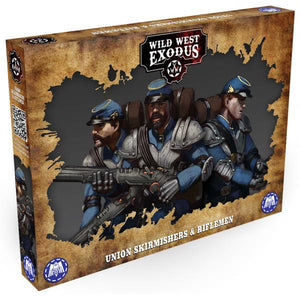 SKU: WEX121013005
Sorry, this item is out of stock
Discipline and training are the hallmarks of the enlisted men and women of the Union. With their high-quality weapons and equipment, they are a match for any force in the West. Ready for any situation the skirmishers are armed with pistol and blade for close work and the Riflemen carry the reliable and accurate Chace Rifle. 

This set contains: 

5 x Union Skirmisher Miniatures 
5 x Union Riflemen Miniatures 
10 x Bases 

Miniatures are supplied unpainted and assembly may be required.