Wild West Exodus: Abomination Widowers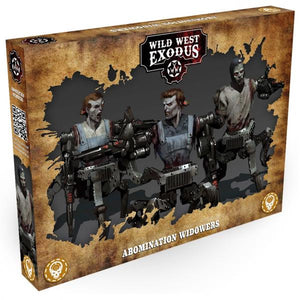 "Four legs are better than two is the mantra of many an Enlightened scientist and it's little wonder when you've seen a Widower in the flesh. With their four mechanical legs, there are few places they cannot climb and they pass over difficult terrain with no trouble. They are typically installed with Reaper Rifles that they use with great effect at range. 

This set contains: 

5 x Abomination Widower Miniatures 
5 x Bases 

Miniatures are supplied unpainted and assembly may be required.