Confederate Rebellion Posse Box Set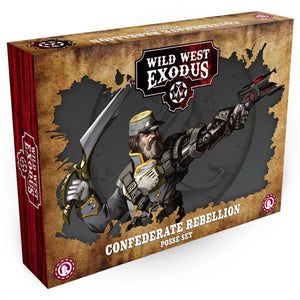 Striking out from hidden strongholds against the hated Union, the Civil War continues for Stonewall Jackson and his Confederate Rebellion. This resin and plastic set includes six miniatures.
The Confederate Rebellion Posse contains
1x Stonewall Jackson
1x Jefford Williams
1x Tobias Franklyn
1x Confederate Terminator
2x K9 Attack Dogs
6x Bases
Please note:
Miniatures are supplied unpainted and some assembly will be required.
Character Unit Cards are not included and can be found on the Wild West Exodus website.