Wild West Exodus: Legendary Walks Looking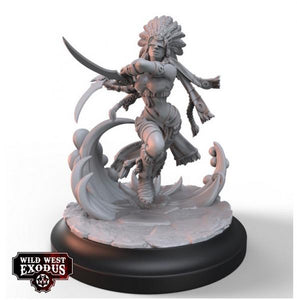 Purified and restored to her people, Walks Looking is a powerful leader of the Warrior Nation. Though not fully trusted and resented by those who have lost loved ones to her tainted past, Walks Looking has led the Warrior Nation to many victories. Having lost none of her prodigious power but now unable to feel love or other strong emotions Walks Looking has a personal quest to find the demon Wicasasni. A quest to reclaim the lost half of her soul and free those who have fallen to Wicasasni's corrupting influence.


Miniatures are supplied unpainted and assembly may be required.