Wyrdscapes: Asian Ruins 50MM Base - WYRWS014 - Kio Bridge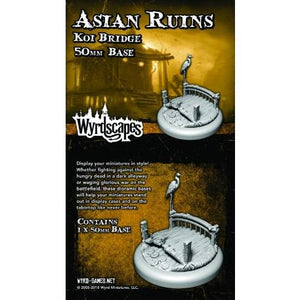 Display your miniatures in style!  Whether fighting against the hungry dead in a dark alleyway or waging glorious war on the battlefield, these dioramic bases will help your miniatures stand out in display cases and on the tabletop like never before. 

Contains: 
1 x 50mm base

Unpainted 
Miniatures are supplied unpainted and assembly may be required.